Workshop
If you're wanting to book your bike in for a service before Christmas, you will need to do so ASAP. Our workshop is booked for the next 2 weeks and has limited places left leading up to Christmas, so to secure a place please head to the form below and submit your preferred date and we will get back to you ASAP.

Our workshop will not be taking bookings for the week leading up to Christmas as Santa has bikes that need building and we want to make sure everyone gets their new bike!
The workshop is (or should be) at the heart of any good bike shop.

At Total Rush, it is a requirement that the highest level of service and repair is provided in every single thing that we do.

Our technicians are in the country's best, our workshop is industry leading and the standard of work is second to none. After literally thousands of high-end bike builds and repairs we have learned our craft well and aim to always deliver on time.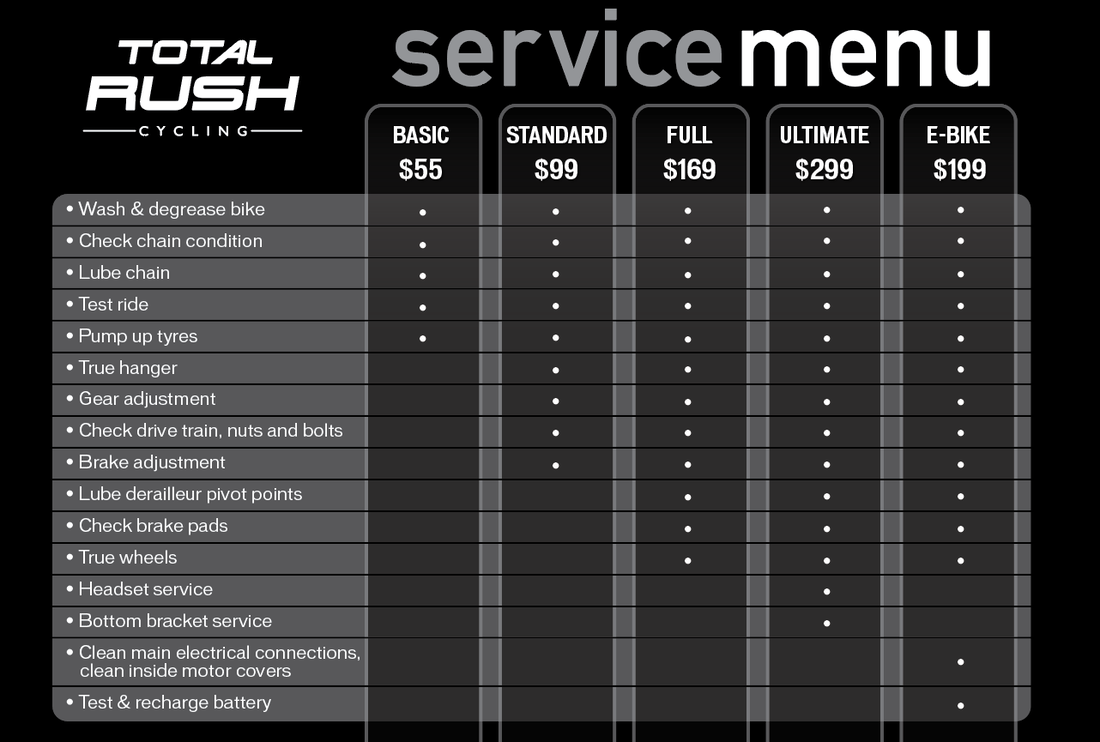 [powr-form-builder id="fa6fc802_1550208334"]