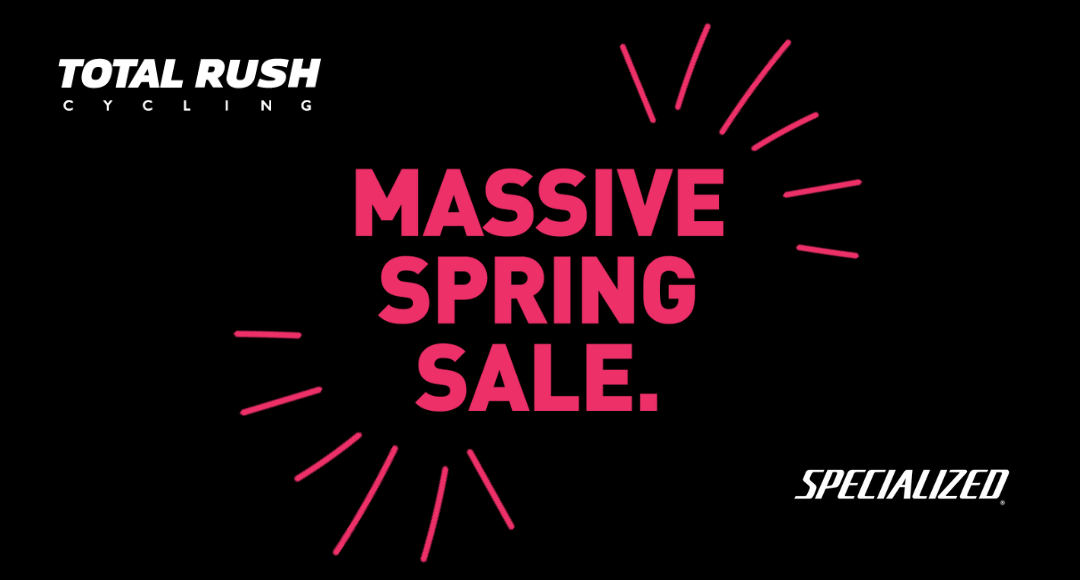 Specialized Massive Spring Sale
This is the factory backed sale to end all sales. Not only are we offering unprecedented discounts across a huge range of 2022 models, there are a few 2023 model discounts too.
Plus, for a limited time only, score up to $200 worth of free Specialized Equipment with your purchase!
This can be used on Helmets, Shoes, Pumps and more to get you set up and ready to ride.
Sale ends 31st October, unless sold out earlier.
Many models only have a handful left, so don't delay as most bikes will sell out prior to the end of the sale period - some already have!
Due to the volume of bikes being sold during this sale period, there may be a delay in the availability to collect as we only provide bikes in a fully built and test ridden manner. Please expect that the bike you're after won't be ready for 7-10 days and may not be on display in store. We will contact you when your order is ready to schedule a collection time.
Voucher is applicable at the time of sale only and must be added to the cart along with applicable equipment items to be valid.
Retrospective credits will not be issued.
Use SPRING100 for purchases $1,000-$2,999.99
Use SPRING150 for purchases $3,000-$7,999.99
Use SPRING200 for purchases $8,000+
Some of our top Spring Sale buys!
[products=blog_springsale23]