INNOVATIVE DESIGN

The AeroCoach Vorzug handlebars are a UCI compliant full carbon integrated aerobar for track racing. Incorporating reach and stack adjustment to stay within UCI regulations, the specially shaped extensions both improve airflow over the riders arms as well as allowing for higher hand positions than possible with other aerobar setups.
ADJUSTABILITY
STACK
Stack height from top of stem to centre of arm rest is 25mm, stem height is 43mm. Spacers are placed below the central V stacker to enable stack adjustment in 5mm increments from 25mm to 75mm, as well as the ability to locate the aerobar up/down the steerer tube for additional stack ranges.

REACH
Base bar reach is 235mm to end of hand pod from the steerer tube centre. 60mm of reach adjustment is possible in 10mm increments by moving the extensions along the top of the central V stacker. As the extensions move at an angle relative to each other, extension tip separation is 35mm at minimum reach and 31mm at maximum reach.

ARM REST WIDTH
Maximum arm rest width is 233mm outside/outside at the rear of the Align Wing Carbon arm rests. Minimum width is 185mm. Micro adjustment is possible in all dimensions for fore/aft as well as angle using the slotted holes in the base of the arm rest.

STEERER TUBE
The Vorzug bars are only compatible with standard 1 1/8" steerer tubes. The steerer tube must be cut to 5mm below the upper level of the stem, and the Vorzug top cap must be installed.
AERODYNAMICS
The innovative design of the Vorzug aerobar lowers total drag by up to 3% by allowing better positioning of the hands and forearms, as well as the unique swept base bar, stem and hand pod design. 3% of total drag is the equivalent of 12w at 55kph, and 20w at 65kph.

DIMENSIONS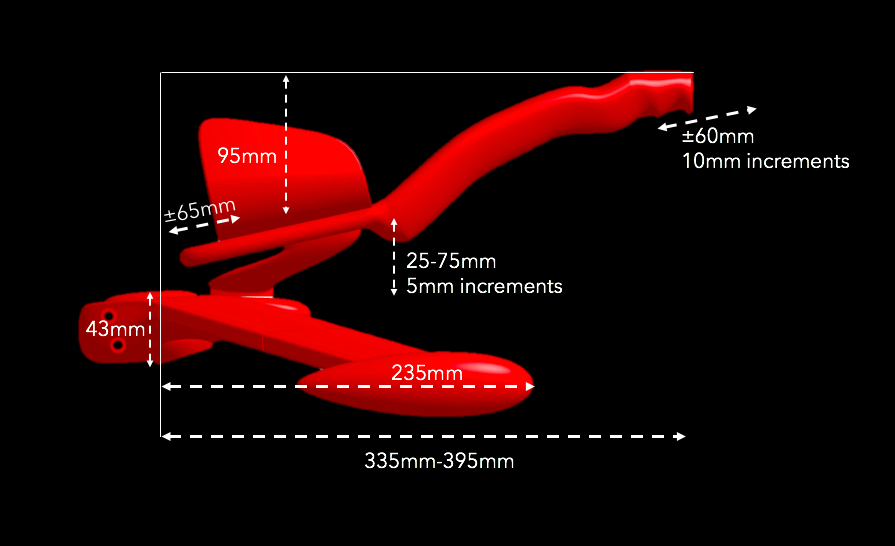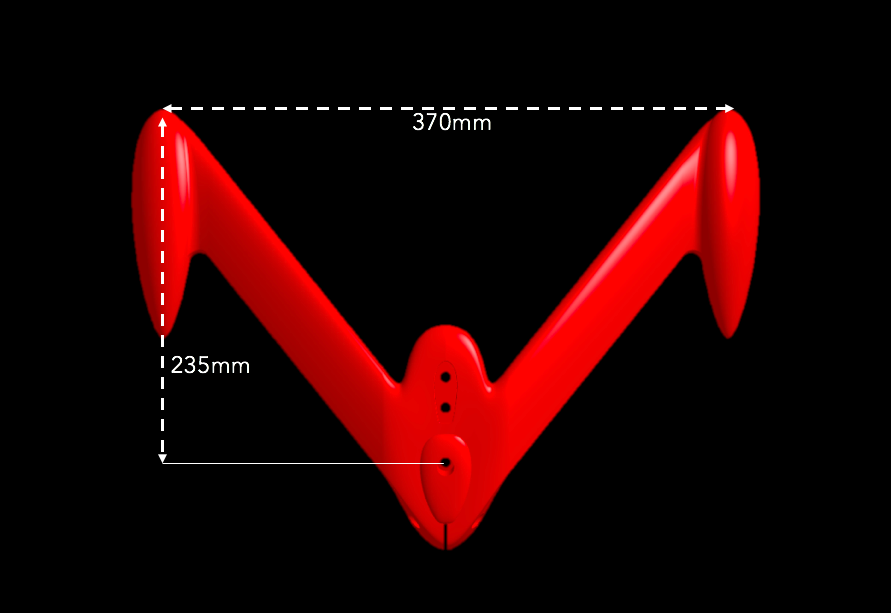 UCI REGULATIONS (2023 UPDATE)
If selecting the 12cm UCI option from the Vorzug dropdown menu, you will receive Ascalon hook gripper integrated extensions, a 20deg Vorzug to Ascalon v-splitter, and 5deg Ascalon arm rest wedges in place of the Vorzug extensions and v-splitter.
If selecting the 14cm UCI option from the dropdown menu, you will receive Ascalon hook gripper integrated extensions, a 25deg Vorzug to Ascalon v-splitter, and 10deg Ascalon arm rest wedges.
Please note: production & shipping lead time 3-4 weeks from order
AeroCoach products are a Special Order item and cannot be returned for change of mind due to their specificity.